ACCIONA specialises in renewable energy and sustainable infrastructure solutions to confront global environmental issues. ACCIONA Energía is the largest 100% renewable energy company in the world without a fossil fuel legacy. In Australia, the company develops, constructs, owns and operates renewable energy assets and has delivered five wind farms and a 20 MW solar farm and has a total installed capacity of 600MW. ACCIONA Energía's largest wind farm, the 1,026 MacIntyre Wind Farm, is currently under construction.
Closed Loop were engaged to undertake a rapid waste assessment at three sites – Mt Gellibrand, Mortlake South and Waubra Wind Farm – to better understand the waste and recycling profile of its regional Operation and Maintenance units.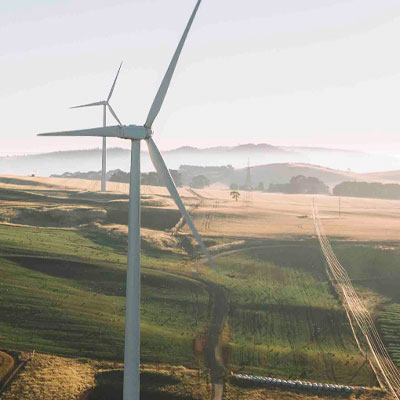 Circular economy outcomes
The objective
ACCIONA Energía global headquarters want to improve landfill diversion rates and circular outcomes across all sites. ACCIONA Energía reached out to Closed Loop, and through discovery and discussions it was determined the main objectives were to:
Identify opportunities to reduce ACCIONA Energía's landfill footprint and explore opportunities to improve recycling and circular economy outcomes.
Assess current data management system for waste and recycling to assess its accuracy and suitability for generating baseline data against which to benchmark future improvements.
These objectives are best suited to our Rapid Waste Assessments.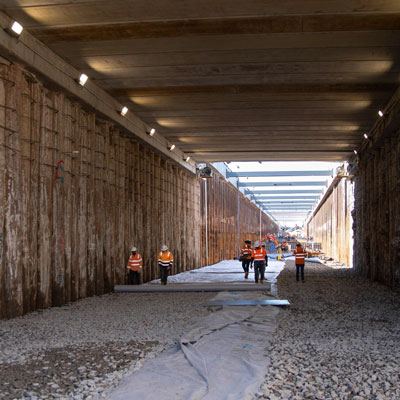 Creating sustainable solutions across varying operations
The challenge
Closed Loop worked closely with staff and conducted multiple interviews and site visits. Overall, staff knowledge on recycling was high. However, as ACCIONA Energía's operations span over multiple sites, naturally this leads to varying challenges. Closed Loop identified the main challenges:  
Equipment upgrades and schedules.
Responsibilities for waste and recycling due to staffing.
Continuation of current behaviours without process review.
Data management and standardisation of data recording.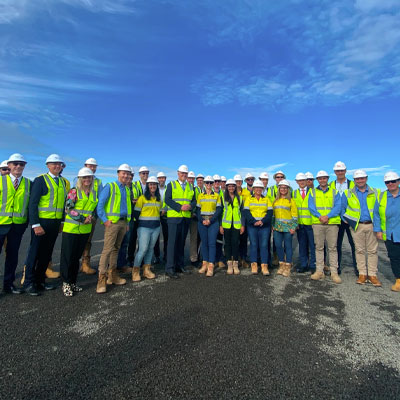 Measurable and practical outcomes
The solution
Closed Loop was thrilled to provide a Rapid Waste Assessment and work closely with ACCIONA Energía to advise and recommend reductions in landfill and footprint and improved management of data management systems.  
Some of Closed Loop's recommendations include:  
Improving data accuracy across sites through visual assessments which have the potential to reduce waste management costs as well as provide more reliable data.

 

Improving systems for managing and analysing data through establishing schedules, enhanced procedures and utilising standardised methods of data recording across sites.

 

Exploring additional options for material stream recycling such as pallets, plywood crates and soft plastics. 

Assessment on ACCIONA Energía's strengths and key abilities to impact ACCIONA Energía's global sustainability report compared to other global operations.

 
"Thanks to Brendan and Zoe at Closed Loop for the knowledge and enthusiasm you have shared with the ACCIONA Operations team. Their practical advice will greatly assist us as we explore opportunities to circular economy and looking forward to future opportunities."
- Ross Tochez Anderson
ACCIONA Energía
Impact at ACCIONA
ACCIONA are known globally as experts in designing a better planet through environmental and social projects. They continue to demonstrate this through operation activities, partnerships and commitments.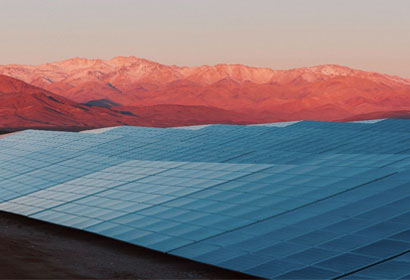 100% carbon neutral since 2016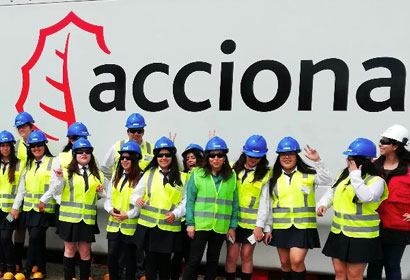 18.7m AUD in social contribution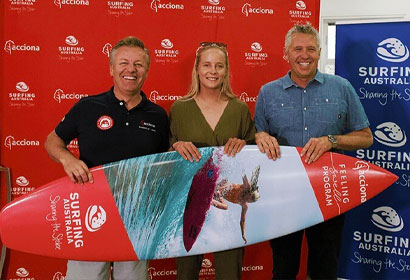 'Feeling Swell' Program: Surfing Australia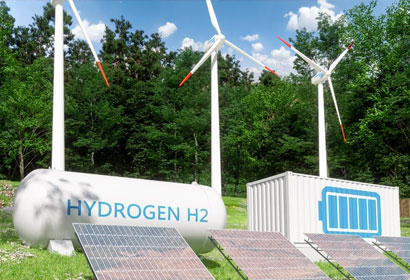 1m tonnes of CO2 avoided from Australian Energy Projects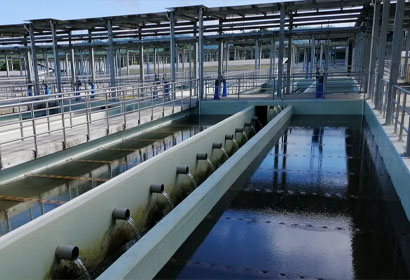 11.7 billion litres of water treated in Australia 2021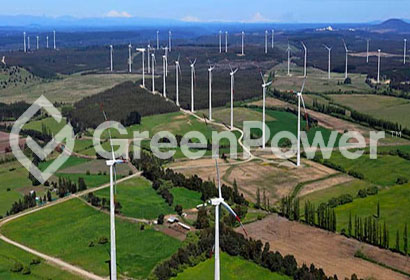 All Australian wind farm assets are GreenPower accredited