In Feb 2022, Closed Loop was announced as the official Sustainability Partner of Sydney Motorsport Park (SMSP) operated by Australian Racing Drivers' Club (ARDC).
SMSP is a motoring and motorsports facility in Greater Sydney. One of only two FIA Grade 2 permanent tracks in Australia, the 100-hectare circuit and grounds hosts major events and festivals, community events, race meetings and driver and rider training both day and night under lights. It also features a brand new technology, engineering and innovation hub, the Australian Motorsport Innovation Precinct (AMIP).
The ARDC is committed to creating a lasting positive impact on the community and the environment, and are committed to continue working towards a more sustainable future.
In the latest Sustainable Circuits Index™ (SCI) 2023, SMSP was ranked number one in Australia and in the top 45  of the 90-plus international circuits reviewed.
SMSP was one of four circuits (alongside some of the famous F1 circuits like Circuit De Spa – Francorchamps – Belgium & Autodromo Nazionale Di Monza – Italy) to also receive a Honourable Mention in the SCI, after more than doubling its 2022 sustainability score.
The following reviews data from March 2022 to March 2023, unless stated otherwise.

As Sustainability Parter, we have achieved: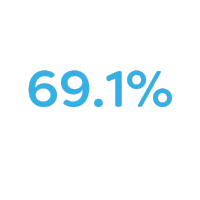 12-month waste
diversion rate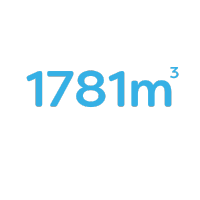 tonnes waste hand-sorted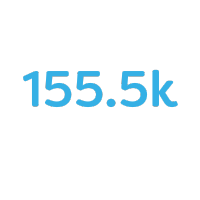 paper cups recycled
A 245% increase in waste diversion in 12 months
Closed Loop reviewed all waste processes and implemented a number of changes to achieve high levels of repurposing, recycling and composting.
Key changes include:
investing in hand-sorting waste to maximise the value of all streams that are disposed at SMSP
maximising efficiency of waste transportation and logistics including reducing emissions associated with internal waste transfer through the introduction of a LEAN Management Program
reducing cleaning product use through more efficient user methods
liaising with waste management services to inform procurement of input and education amongst staff and attendees
improved facility operations such as implementation of self-sorting bins and decreasing the size of consumer-accessible skips to allow for easier removal and sorting of recyclable materials.
Over 12 months, our Closed Loop team have improved waste diversion rates by 245%.
A number of additional waste streams were introduced to repurpose and recycle more waste, such as the introduction of paper cups recycling through Simply Cups and the Container Deposit Scheme (CDS). This has collected more than $23,000 which will be invested into environmental and social projects such as expanding the sustainability projects at Sydney Motorsport Park.
Repurposing, recycling and composting rate (2022 vs 2023)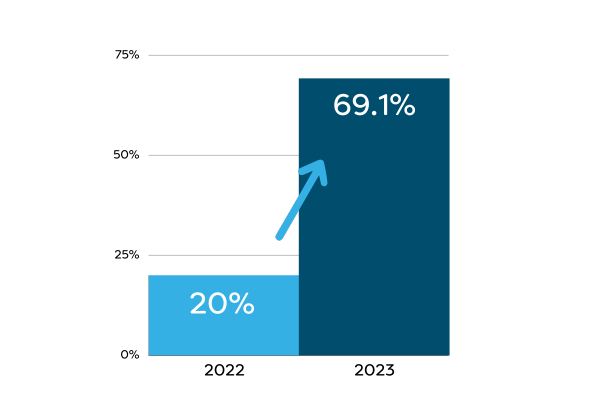 What happens to waste?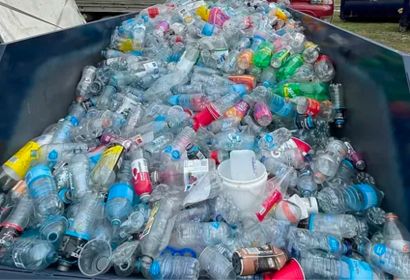 Co-mingled Recycling
Co-mingled waste is recycled and made into new products such as soft and hard plastics.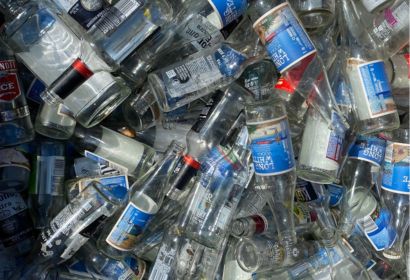 Container Deposit Scheme
CDS materials are recycled, this includes glass being reprocessed into new glass items. Donations will be used to fund social and environmental projects within SMSP, such as adding additional signage to improve recycling, repurposing and composting rates.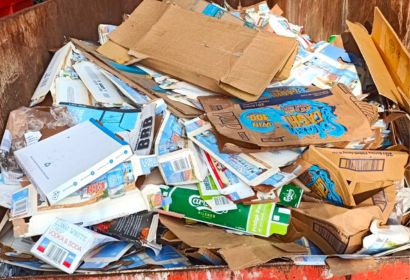 Paper & Cardboard
Paper & cardboard are recycled and made into new products, such as paper and cardboard.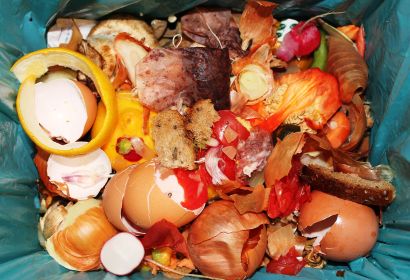 Organic food waste
Food waste is composted for nutrient-rich fertiliser for commercial use.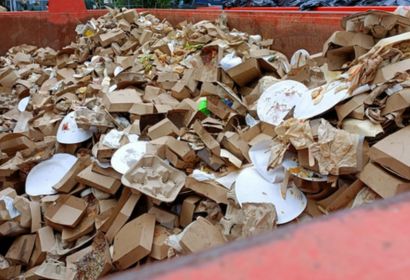 Compostable packaging
Compostable packaging is not accepted in any NSW commercial composters. It is currently being sent to landfill. However, Closed Loop and SMSP have worked together to reduce this type of packaging, introducing recyclable alternatives in the food outlets.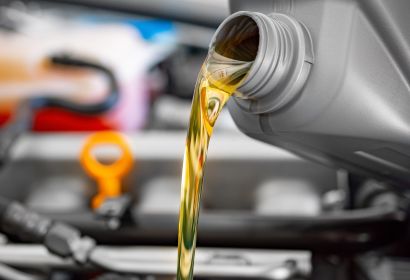 Motor oil
SMSP had an existing motor oil recycling scheme, however Closed Loop provides additional equipment and depositories for attendees to collect more oil.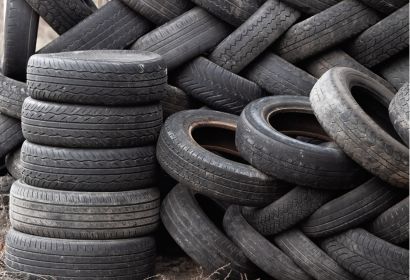 Car tyres
Tyres are shredded for reuse as tyres, road construction or playground surfaces.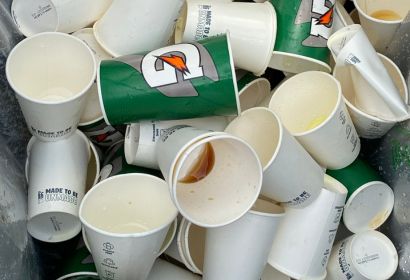 Paper Cups
Paper cups collected at SMSP are recycled into roads and lightweight concrete. The new roads to and from SMSP's on-site Australian Motorsport Innovation Precinct (AMIP) will be made with this product, called PAK-PAVE™ Roads.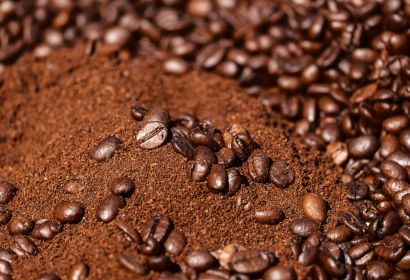 Coffee grounds
Coffee grounds are composted for nutrient-rich fertiliser for commercial use.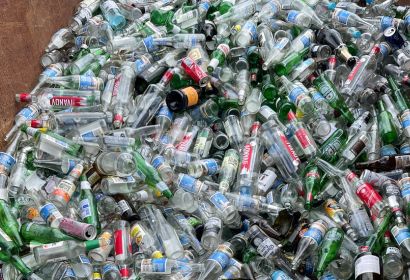 Glass
Glass is recycled and made into new products, such as glass bottles, glass jars or tyres.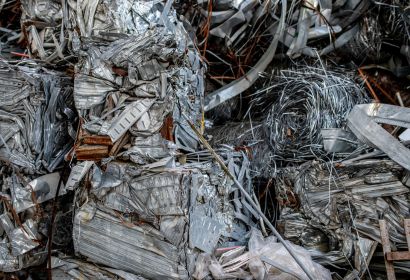 Scrap metal
Metal is sent for recycling and repurposing: this was an existing recycling program at SMSP, which Closed Loop now contributes to in its sorting of materials for landfill.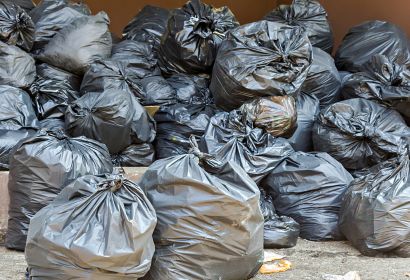 Sanitary & general waste
Not recyclable, this is all either incinerated or sent to landfill. However, in the past year this volume has decreased from 80% to 31.9%.
Other sustainability initiatives
SMSP also invest and manage other sustainability actions to improve its overall environmental status, including aiming for a Two-Star FIA accreditation in the global Circuit Sustainability Index, which is currently in progress.
Renewable energy and energy efficiency
Transport and mobility
Updated logistics to improve transport efficiency: Delivery routes and instructions have been updated to allow for specific deliveries to be delivered to end-locations. This avoids and reduces double-up on transport emissions.
This is also the case with on-site recycling, with less truck movements to carry waste away from the venue.
Staff have been educated and informed on efficient packing, handling, compacting and movement to decrease number of waste loads and the kilometres associated with  transporting waste around the park and to next destinations.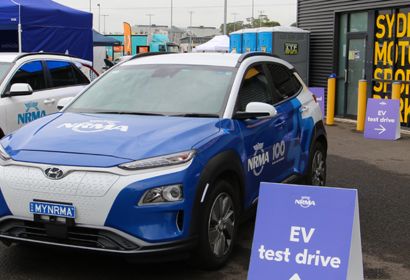 EV test driving
Through various manufacturer and promoter projects such as the NRMA EV Drive Days, SMSP encourage EV manufacturers and consumers to learn more about electric motoring and test EVs. There were 1222 test drives completed by 728 drivers at The EV Drive day in July 2023.
Social responsibility
ARDC are committed to environmental practices, as well as social responsibility. From donating track time to local communities such as NIGHTDRIVE, a driver safety initiative providing Learner Drivers with safe and supervised environments to gain experience in night driving to utilising Humanitix, a NFP which donates all profits from booking fees towards helping disadvantaged children around the world.
Initiatives include:
NIGHTDRIVE FOR LEARNERS
Annual track time donated: $67,732
NIGHTDRIVE is a driver safety initiative from the Australian Racing Drivers' Club to provide Learner Drivers with a unique opportunity to increase their on-road experience – especially at night.
FORMULA SAE UNIVERSITIES CHALLENGE
Annual track time donated in 2022: $110,050
Annual track time donated since January 2023: $66,920
The ARDC proudly supports and facilitates the testing of vehicles designed by NSW university teams in the Formula SAE: an international student competition centred on the design, construction and racing of an internal combustion or electric race car up to 710cc/80kW.
SCHOOL CROSS COUNTRY
Annual track time donated: $10,400
SMSP hosts five to six inter-school cross country carnivals each year to support our local schools with a safe and challenging running course. Thousands of school children from various schools in the Sydney and Greater Sydney region compete at these events.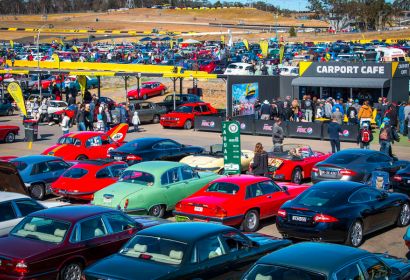 Local suppliers
Where possible, SMSP preference local suppliers to support local businesses and communities. Suppliers include machinery and equipment, oils and fluids, local food vendors to supplement existing food infrastructure, and motorsport supply partners from the Greater Sydney area.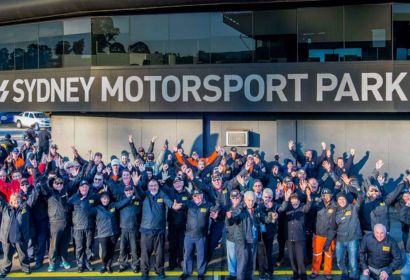 Local staff
SMSP has developed local employment opportunities within hospitality, waste and tourism industries. An incentivised volunteer program also makes use of the local population particularly returned and semi-retired locals who still wish to be active in the community and share a passion for motorsport.
Actions to counteract food waste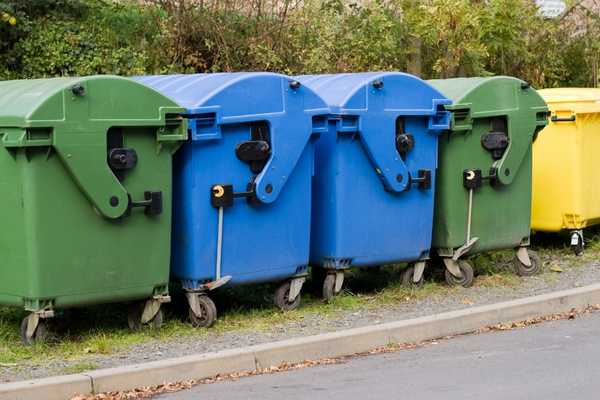 Food waste audits
To assess the impact of food waste at the sports park, a lengthy food waste audit has been conducted.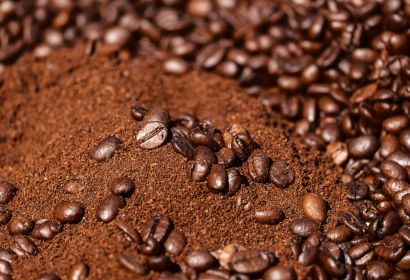 Coffee grounds
New processes have allowed for coffee grounds from the cafes to be composted, diverting it from landfill. The ARDC Offices also utilise a corporate pod recycling program through Nespresso.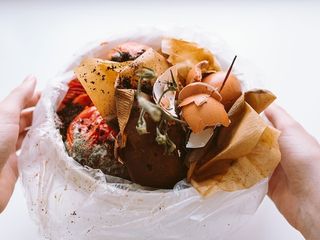 Food waste contamination
From the audit, it was discovered there is a high level of contamination within the food waste stream. A range of solutions will be tested including additional bins close to the food waste bins for common contaminants such as paper towel and soft plastics.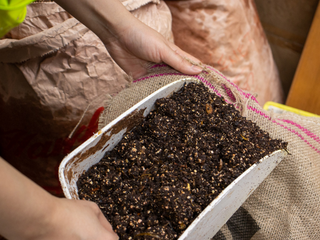 Future investment: Commercial composter
A feasibility study is being conducted to review practicality of an on-site commercial composter to create a nutrient-rich compost for local businesses.
Ongoing consultation
As Sustainability Partner, Closed Loop continue to engage SMSP with a number of sustainability improvements in line with the UN Sustainable Development Goals. Key to seeing success within SMSP is reviewing data, much of which continues to be collected and reviewed. The data will inform the SMSP objectives:
Provide track access opportunities to local community
Establish Australian Motorsport Innovation Precinct
Introduce night economy to expand business opportunities
Implement sustainable technology on track and off track
Create a sustainable waste management program
Build an ecosystem of local suppliers
Monitor and reduce energy and water consumption
Measure and reduce noise and air emissions
Plant trees and preserve biodiversity