Victoria's Delatite Winery has picture perfect views with wine and a menu to match, overlooking Mount Buller. Locally sourced food and produce are at the centre of Delatite's seasonal menu. Delatite Winery was established in 1968 by Robert Ritchie and his wife Vivienne, and to this day is a family run business. David Ritchie is currently at the helm with a continued focus on sustainability and best practice.
Food waste solution at Delatite
As a large working vineyard and a "wine and dine" destination, some food waste is unavoidable.
In stepping up to address this issue, David's search for solutions led to the Closed Loop and the CLO50 commercial composter. It was determined to be the easiest to use, easy on power and produce a nutrient-rich compost.
Food waste from diners tables and the kitchen is now composted on-site, with the output used to fertilise the permaculture garden, orchard and vines. Crops are then harvested and re-introduced as high quality produce and wines, the cornerstone of Delatite experience.
In an operational sense, the Closed Loop composter has also delivered on other fronts with the waste areas are cleaner and landfill (waste) costs reduced.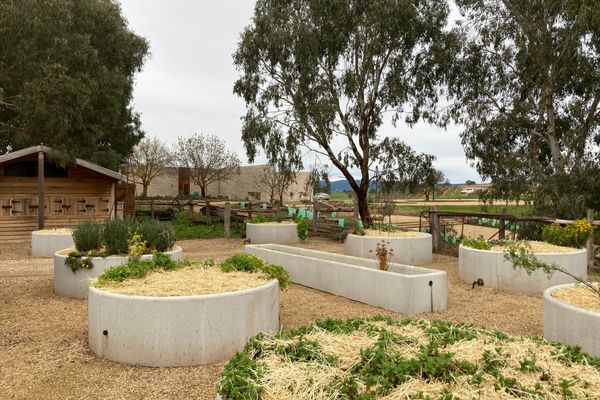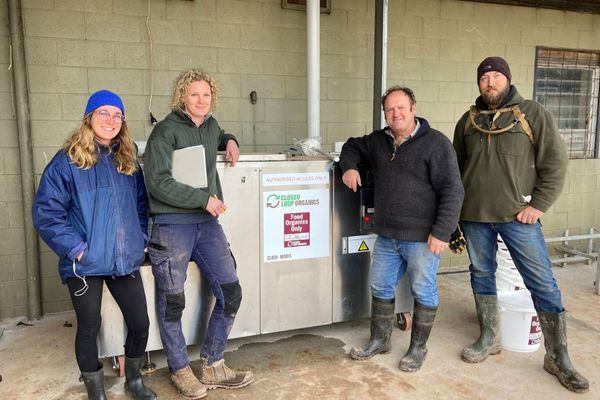 "The commercial composter is a key part of our sustainability plan to become Carbon Neutral by 2025"
- David Ritchie
Owner, Delatite Winery
Sustainability at Delatite
Delatite aim to be completely Carbon Neutral by 2025, and since the business started they've been taking significant steps to achieve that goal across all areas of their operation.
2005 - Biodynamics
Biodynamics emphasizes the use of manures and composts and excludes the use of synthetic (artificial) fertilisers, pesticides and herbicides on soil and plants. It treats soil fertility, plant growth, and livestock care as ecologically interrelated tasks and was initially developed by Rudolf Steiner in 1924. Delatite uses BD formulations and also seaweed/fish formulations and rock phosphate. They deal with weeds by manual slashing, brush-cutting, grazing sheep, and are trialling some organic herbicides.
2009 - Improved winemaking process
The winemaking process was improved by using only indigenous or 'wild' yeasts whilst also ceasing use of fish, egg, milk, or artificial/chemical fining agents. Their red wines were also bottled without filtration.
2010 - Truly vegan
By 2010 Delatite Wines were truly vegan friendly.
2014 - 2020 Solar panels
25kW solar panels were installed in 2014 and upgraded in 2020 to 100kW with 73kW batteries for added storage. Solar panels and batteries provide 100% self-sufficient renewable energy for Delatite's new cellar door and dining room.
2021 - Sustainable construction
The new Cellar door, dining room and kitchen building were completed using sustainable natural wood, Timbercrete. In addition, all windows are double glazed for heating and cooling advantages. The new building is run from solar power collected by their solar system. See more about their sustainable construction here.
A truly sustainable winery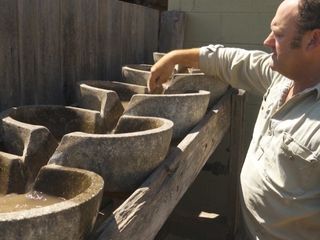 Biodynamics used to replace harmful practices.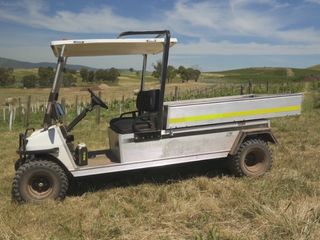 Electric vehicles run on less energy.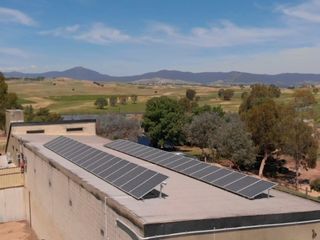 Solar panels provide 100% self-sufficient renewable energy.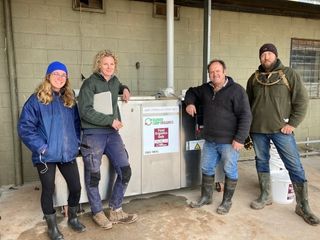 Proudly using a commercial composter to fight food waste.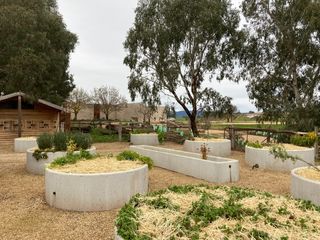 Nutrient-rich compost from composter is used to feed garden beds.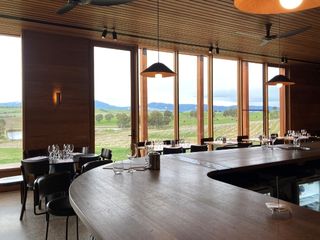 Sustainable building material used throughout the dining area.
Learn more about Biodynamics