What is an aqueous barrier?
Take-away foods and the ease of convenience has seen the rise of packaging, and the rise of innovation in sustainable single-use food service packaging. Sustainable paper-based products such as single-use cups have been an emerging area. From 'plant-based' and 'biodegradable' paper cups, let's dive deeper into one of the most environmentally friendly cup technologies, the aqueous barrier.
What is an 'aqueous barrier'?
When it comes to packaging, an aqueous barrier is a sustainable waterproofing technique. Most paper cups are made from paper and are lined with a water proofing material like plastic (PE) or plant-based (PLA).
The aqueous barrier (or water-dispersion barrier) is a process that varies between manufacturers. However, the basic principle is that a pulp (from paper, bamboo, etc.) is mixed with a water formula to provide strength, stability and most importantly a waterproofing element to the mixture.
The water formula replaces traditional PE and PLA linings. An aqueous barrier paper cup does not have a lining.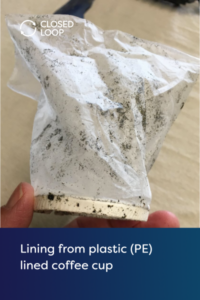 Image: Lining from a plastic (PE) lined coffee cup.
What's the difference between aqueous barrier and PLA?
PLA is a plant-based compound, usually derived from corn or sugarcane, and is used in many commercially compostable food packaging options, including cups. There are many advantages of an aqueous barrier cup compared to PLA lined cup.
Aqueous barrier packaging including cups are home compostable, and many are Australasian Bioplastics Association (ABA) certified (including our paper cup). Aqueous barrier use less material to produce only require 6g per square meter of aqueous material to manufacture, compared to 15g and 30g of PE and PLA to manufacture PE lined cups and PLA lined cups, respectively.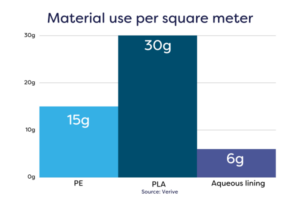 Image: Material use per square meter graph. Source here.
PLA packaging options are not suitable for home compostable certification and are only commercially compostable. This limits responsible end-of-life disposal of PLA cups, and consequently PLA packaging is more than likely sent to landfill. Studies have also shown that PLA cups emit more methane than aqueous barrier cups.
Are aqueous barrier cups home compostable?
Aqueous barrier cups are home compostable. Certification by the ABA demonstrates that a business or manufacturer has tested the product to break down in <180 days in a home composting environment such as a worm farm or traditional home compost.
It is recommended to buy your aqueous barrier cup with ABA certification to demonstrate that the cup has been proved to break down in <180 days.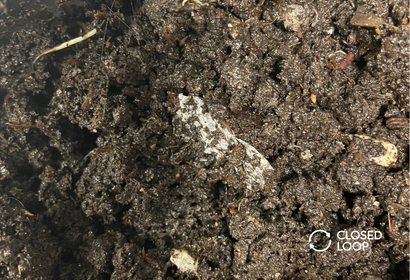 Image: Our aqueous barrier paper cup after 12 weeks in a home composting environment. 
Are aqueous barrier cups recyclable?
Yes, aqueous barrier cups can be recycled in dedicated recycling streams such as Simply Cups. Simply Cups makes sustainable products such as roads, building material and lightweight concrete with recycled cups. Aqueous barrier cups cannot be recycled in your kerbside recycling bin. Aqueous barrier paper cups cannot be recycled in home or kerbside recycling bins.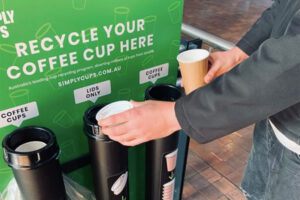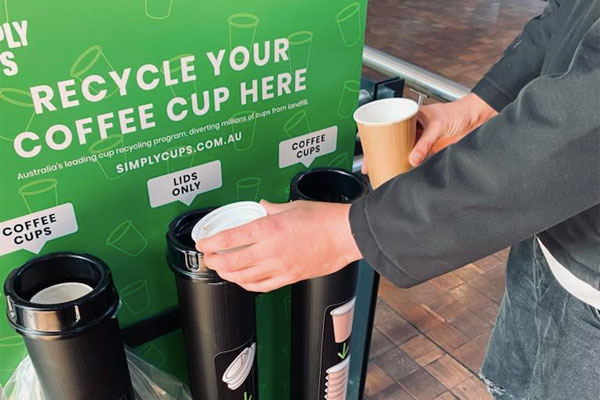 Image: Recycling paper cups with Simply Cups. 
Where can I buy aqueous barrier cups?
You can buy home compostable aqueous barrier cups in Australia and New Zealand. Closed Loop are one of the leading aqueous barrier cup providers in Australia and New Zealand, offering a broad range of sizes for hot and cold drinks, and can also offer custom printing